Haddon Hill Sock Drive 2015
It's not much, but this year I put together a small sock drive for the holiday season. Leaning Tower of Haddon Hill was hosting a food and toy drive this year and they were gracious enough to let me add my sock driver into the mix. Socks are one of the most needed and least donated items of clothing. They are always in need and the difference between having a serviceable pair of socks and not is huge in terms of comfort and often health (remaining mobile is important to health and pain while walking can severely impair that).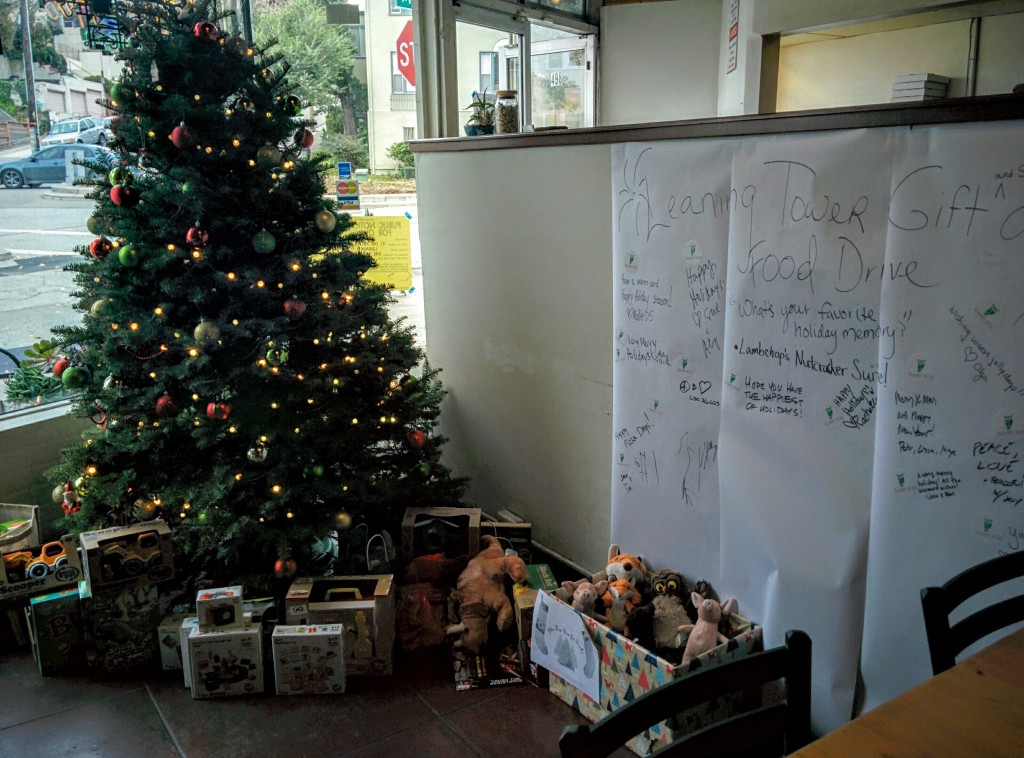 Overall, the drive was pretty successful. The "Fox Box for Socks" brought in about 36 pairs of socks, and on top of that I donated a couple stuffed animals here (in addition to the two that I donated to the "CHIPs for Kids" drives at my workplace).