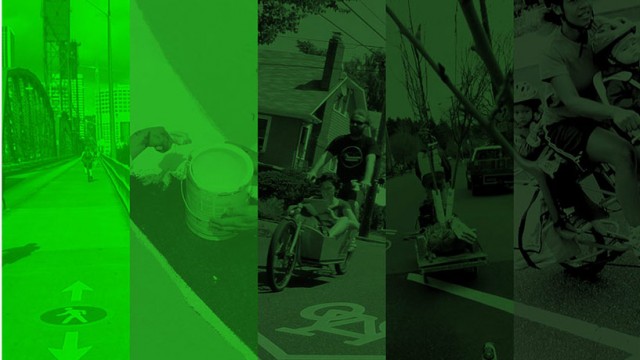 Seattle Neighborhood Greenways Portland Study Trip Guide
In 2012, Seattle Neighborhood Greenways organized a trip to Portland to meet with leaders in the Portland Bureau of Transportation, Alta Planning, and other local leaders active in promoting a more sustainable Portland. Portland is well known for being a very bike friendly town, in part because of the gentle topography that covers most of the city and in part because of the forward thinking policies of the city. I designed the guide for the study trip, although I was given a total of 36 hours to take a plain word document to where it ended up. Microsoft Word was used for design, since this was before I had access to InDesign.
In addition to doing the design, I was also part of the trip itself. It was a great weekend of biking around Portland and getting to see a wide variety of different treatments that the city uses to create bike boulevards (known  as Greenways in Seattle).